A new update of Skype will benefit those who like to create content for the internet and do not have the equipment for it. This update will bring video and audio recording capabilities, which serve both broadcasters and streamers and vloggers. It all got easier now as users can save podcasts and live streams without having to stick to expensive additional studio equipment, and still maintain quality.
The feature will be presented for the first time in Las Vegas, where the Microsoft team that is responsible for Skype, will receive an Emmy Award for Technology and Engineering. At the event, which runs from today until the 12th, it will announce the next innovation, which according to Microsoft, will put content creation at the center of the Skype for Desktop application .
The name of the application is Skype for Content Creators, and will be available for Windows 10 and Mac platforms. To start recording directly, simply select NDI-enabled software such as Wirecast, Xsplit and Vmix.
As with Adobe Premier Pro and Adobe Audition, the preview application is available as a tool that allows you to import the recording more easily into a third-party program. The application also makes it possible for content producers to customize the appearance of the call so that the user can create live programming for multiple people, as in the following image: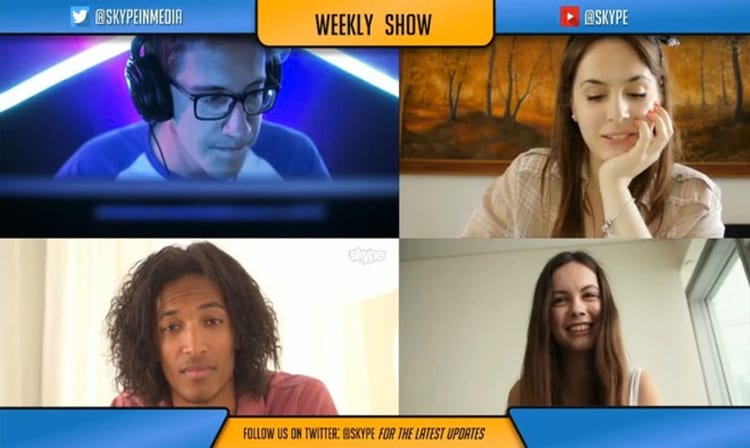 Users can customize the appearance of the call.
The application promises that all members of the link will have clean feeds, because Skype takes away the need for other software for recording or screen capture. The screenshot is already present in the trial edition of the Android app.
The company intends to use public feedback to improve the tool more and more. If you want to leave a comment to provide some feedback, you can visit the Skype community.