In 1982, more precisely, on May 28, Eletronic Arts was founded by William M. (Trip) Hawkins III, William Bingham (Bing) Gordon and Tom Mott. The three were former Apple Computer managers, with Trip being Apple's chief marketing officer, and at age 26 he became the boss of the new venture. Bing became the company's marketing director, and both earned MBAs from Stanford University.
The initial idea was to form a company specializing in developing software games for home computers. The initial budget had $ 5 million in capital from private investors and a team of 11 people. During this period, the company pioneered the gaming market for home computers, remaining flexible from the outset.
The company started differently as it developed its software for any of the most popular computer hardware of that era. It also produced several versions of programs to run on different systems. Its first product was released in May 1983, a software game for the Atari 800. Soon after, it had to readjust to the market that was changing to the system Commodore, taking in October of 1984 another six games to the computer Commodore.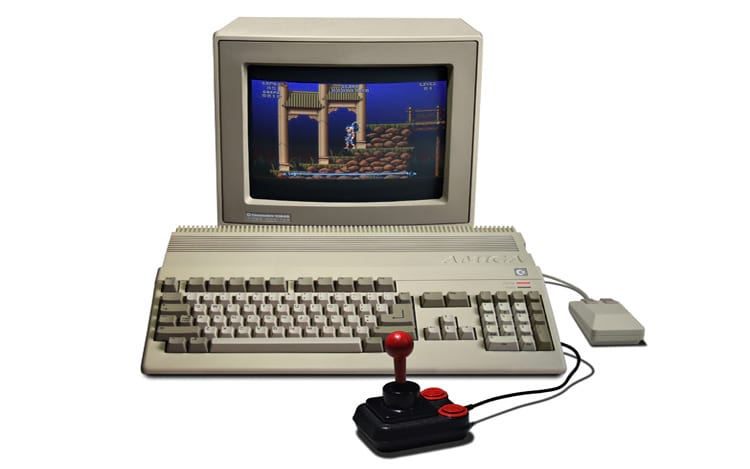 The Skyfox game on the Commodore System.
In the same year, the game "Skyfox" that had been designed for the Apple II became a bestseller. The company continued to stay current two years later, when it started producing games for the new Commodore Amiga, a computer that became quite popular. In the 1990s, EA was already investing 50% of the development costs of each product to retrofit the software, so that it could run on a different hardware system.
New approach: artists instead of programmers
As in the 80's game software was still a recent industry and personal computers were still not well disseminated, EA decided to innovate with a new approach when designing the software. Instead of centralizing the development and production of games in the software industry, he decided to mold them into the entertainment industry. As? hiring software graphic designers and project managers instead of computer programmers.
Many freelancers were involved in suggesting ideas for new games, proposing scenarios and characters. Once an idea was approved by the internal committee, the project was assigned to a producer. Subsequently, the ideas began to be developed internally more often, but the company continued to consider the artists developers.
Increasing chances of success
EA used as strategy the high production of games, as well as in the cinema. The company even hired some famous people to add to the software, especially renowned sports names. Among them are John Madden, basketball players Michael Jordan and Larry Bird, chess champion Garry Kasparov and NASA's Chuck Yaeger, who was involved in the development of a game that simulated flight. EA has also acquired marketing rights since 1984 for software packages developed by outside companies that were smaller through its Affiliated Labels program.
In September 1989, the company already had a market capitalization of about $ 84 million, and sales reached $ 63.5 million. Net revenue rose from $ 1.3 million in 1988 to $ 4 million in 1989.
Regarding sales, EA did not use third-party distributors, but rather established its own way of selling, going in the opposite direction from its competitors. Its sellers went straight to retailers such as Egghead Inc., Toys 'R' Us, Wal-Mart and Target, allowing better control over sales and inventory, while still helping the company keep up with consumer trends.
International sales made a large part of the company's revenue, and in 1986, out of the $ 30 million in revenue, $ 1.5 million came from sales abroad. As early as 1987, the company opened a factory in Langley, England, called EA Europe. For a time in 1987, much of the day-to-day management of the company went to senior vice president and newly hired Kenneth Zerbe.
PC games lose to video game games
In the late 1980s, video game cartridge games began to be more profitable than PC games because most consumers owned television at home and the computer had not yet spread. Even as EA became the number one provider of entertainment software in the US in 1986, the company was forced to deal with the limitation of the market. This was dominated by Japanese Nintendo in 1989, as children and teenagers began to dominate as major customers of games for video games.
In that case, EA has not developed games for Nintendo, although it has begun to produce software for some cartridge companies, failing Nintendo's conditions. It did not agree to provide the same games for its competitor, as Sega.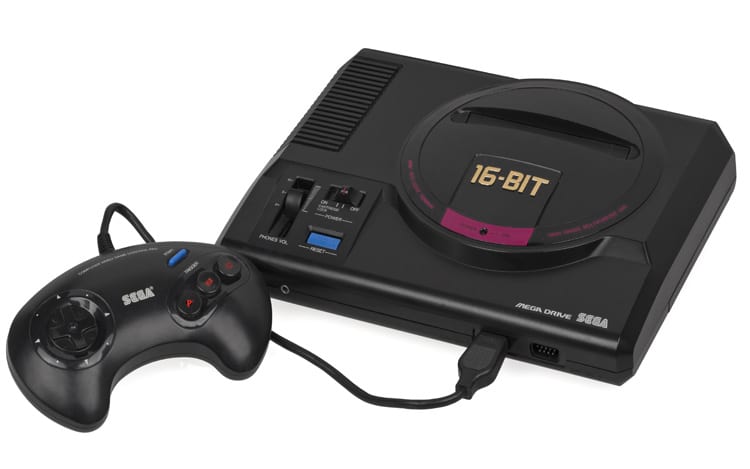 The Sega Genesis machine.
For this reason, EA decided to adopt a strategy against Japan by betting on an unprecedented Sega player. And it revised and designed new games for Sega's Genesis machine, which was the first 16-bit video game player available in the US in 1989. EA came to work on eight out of ten Sega projects, each of them cost about $ 250,000 for a total investment in product development of $ 2 million to $ 2.5 million.
The success of the Genesis machine came in part from EA's highly popular sports games, resulting in a quarter of the company's 1990 sales of games for Genesis. Eletronic Arts was then producing 35 percent of the games that ran on Sega's machine, making the company jump in the ranking of software in the development of games for 16-bit machines.
"Genesis' successes have spurred ever-greater sales for EA. EA's net revenue increased 54.8 percent from $ 113 million in fiscal 1991 to $ 175 million in 1992, largely as a result of a 215 percent increase in sales of cartridges for Sega Genesis, $ 77 million in fiscal year 1992. The following year, total net revenue rose 70.4 percent to $ 298 million, with Sega game sales climbing 117 percent to $ 167 million.
In the 1990s, EA first started making games for Nintendo's 8-bit player, which had not introduced a 16-bit machine in the US until 1991. It was at this time that EA began to have a wider market as a result of the change in Nintendo's policy that made its software developers review the games sold to the competition to run on Nintendo's machines.
Change in presidency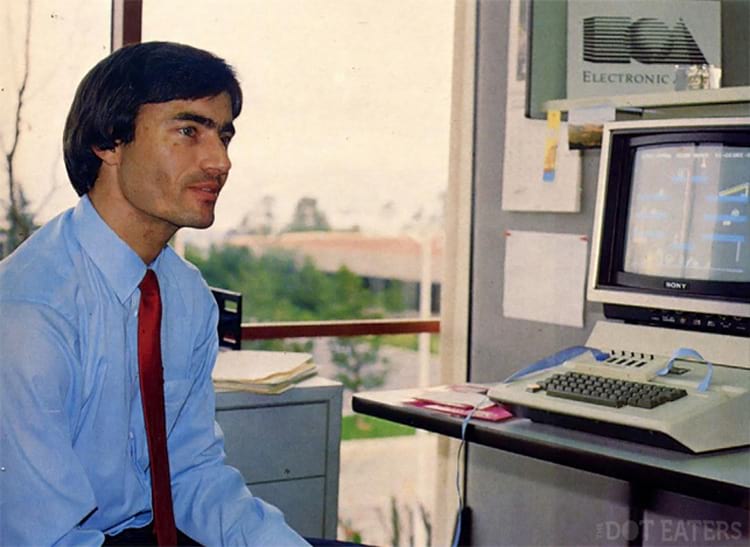 William M. (Trip) Hawkins, founder of EA Games.
Lawrence Probst took the chair in place of Hawkins in December 1990. Initially, he had joined the company as vice president of sales in 1984. Six months after becoming president, Probst became CEO also in place of Hawkins, who remained the president and principal shareholder. In this context, EA eventually moved from California, where it was originally incorporated, to Delaware, thereby becoming Eletronic Arts Inc.
Soon, the company established itself as an independent developer of 16-bit video games. By 1992 the company had already surpassed PC sales in sales of video game cartridges. But still in 1991, the company had capitalized on its leadership in sports as soon as it introduced the brand EA SPORTS, acquiring over time names and logos of various sports teams and leagues. Of the most favorite games are "John Madden Football", "NHLPA Hockey", "Bulls Vs. Blazers and NBA Playoffs "," Lakers Vs. Celtics and NBA Playoffs "and" PGA Tour ".
EA Games advances
In a 1990s timeline, one can cite various events in which EA became involved, such as: in 1991, it acquired Distinctive Software Inc., based in Vancouver, Canada. In September 1992, the company formed a joint venture with Victor Musical Industries Inc. of Japan. That year also established a factory in Puerto Rico. EA Europe began to include the translation of company titles into up to seven languages, distributing these titles in 31 European and Mediterranean countries.
Also in 1992, the company acquired Origin Systems Inc., which was best known for its fantasy RPGs in diskette and CD-ROM formats, which complemented EA's offerings in action, flight simulation and direction, and strategy games. In December of the same year, the EA * Kids brand and division was launched to serve children ages 3 to 14. In 1993 he introduced an innovative device called the "Four-Way Play Adapter," which allowed up to 4 players instead of two to play a competitive game on a Sega Genesis game system. The device allowed to play software games on hardware.
The company continued to contribute to hardware development, such as when it helped set up a joint venture company called 3DO Inc., which was created to license technology to hardware developers of what would be the next generation of video game players, 3DO Interactive Multiplayer. EA was also the first company to introduce games to this format with CD-ROM, which eventually became standard, and was also the largest shareholder of 3DO, with a 20% stake. And "Trip" Hawkins became CEO of the new company, continuing as president at EA.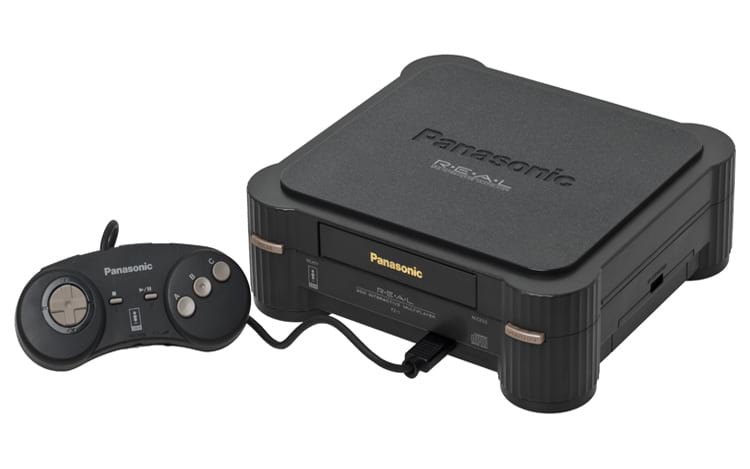 3DO Interactive Multiplayer
Over time, EA sought to keep developing hardware more and more sophisticated, forming in October 1993 the Advanced Entertainment Group, which aimed to bring animators, musicians, photographers, writers and filmmakers together. These people were filmed live on Hollywood sound stages with the filmed presentations scanned and integrated into the software. The result was the combination of CD-quality stereo sound, full motion video and 3D modeled animation, which made the software more attractive to adults. 
By that time, EA was already increasing its R & D investments, reaching 14% of its revenue. Innovative development techniques have included the so-called "Artist Work Station," which is a computerized means of efficiently designing software and adapting it to many other platforms. New ways to merge live video animation are also part of the company's creations, as well as the special group formed to oversee the development of software for the 32-bit hardware format, allowing for the creation of new games and reworking of existing ones. 
EA Games is one of the world's leading publishers of video and computer game software. It excels in producing software for hardware from various manufacturers, computer, video game console and CD-ROM player. The company grew enormously, increasing by 60% each year between 1989 and 1994.